DB Vengeance Salvage
Oakland, CA
Marine Construction + Salvage
DB Vengeance Salvage
The DB Vengeance was a 110' crane barge that capsized and sunk in bad weather in the San Francisco Bay.
•

 110′ Capsized Crane Barge


•

 Recovery off the sea floor
•

Cut into sections for recovery
Curtin provided our deck barge 214 to mount the winch systems for the parbuckling activities, and the DB Ben Weston and tug Seana C to assist in the recovery off the sea floor. The barge was cut into sections for recovery and was ultimately destined for the scrap heap. The Curtin/Global partnership again completed another successful salvage operation.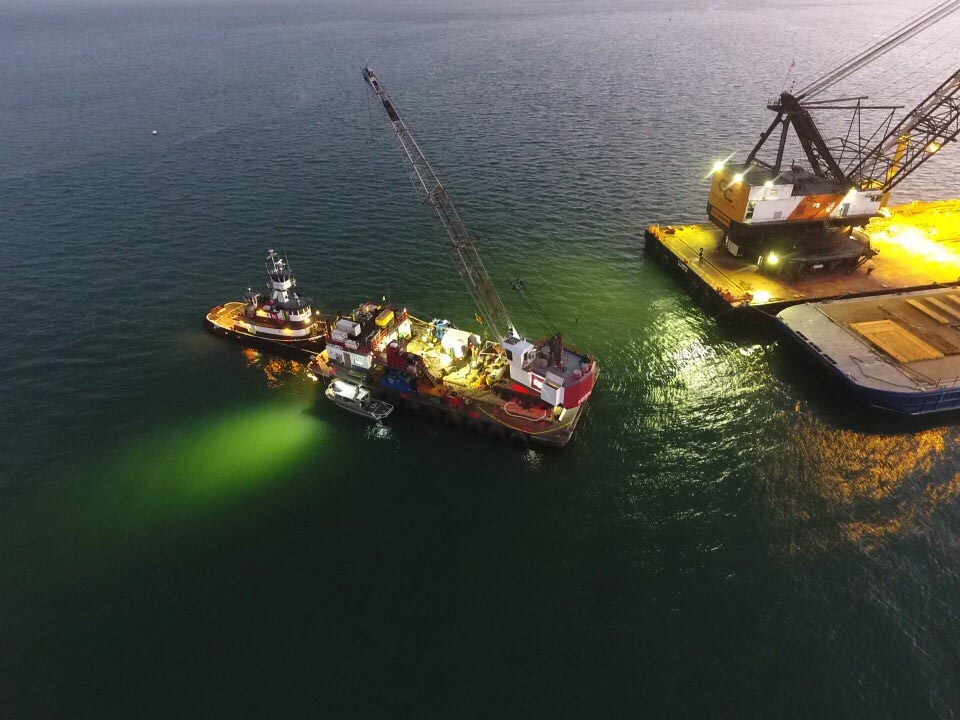 Marine Construction, Salvage
Brendan Raasch
2019-01-14T15:50:03+00:00
Ocean & Harbor Tug: Length: 85' Beam: 24'
Brendan Raasch
2018-04-18T11:56:00+00:00
Derrick Barge: 110' x 48' x 10.5"
Brendan Raasch
2019-01-15T09:57:41+00:00
Crane: Lima 2400B 150 Ton with 140' Boom,Tier III