Navy Ramp Fabrication & Installation
San Diego, CA
Fabrication & Installation
Navy Ramp Fabrication & Installation
Vessels: DB Salta Verde, Seana C
Client: US Navy
Type: Fabrication & Installation
Location: San Diego, CA.
Performed: 2020
When the US Navy's nuclear submarine base had their dry dock out of service in the spring of 2020 and being dry docked for repairs, they undertook the project of having the existing access ramp to the dock refurbished.
The initial scope of work was to have the 16' x 60' ramp sandblasted to NavFac specifications, but during the initial contractors sandblasting operations, it was determined that the ramps structural steel was wasted beyond acceptable tolerances.
The Navy started working to source a new ramp in a hurry. Curtin Maritime was contacted to design, build, paint, and install a new ramp with an expedited timeline. The contracting was completed on April 18, and the design, engineering, and governmental approval process began immediately. Once the design was approved, steel was ordered, and the first truckload arrived on May 8th. The Curtin Maritime shipyard team fabricated and welded the ramp in a few weeks to stringent US Navy QA/QC specifications. In true Curtin Maritime fashion, and in line with our core value of "Innovation", we worked with a welding automation company to engineer a Bug-O welding robot to perform the production welding of the transverse deck structure to increase our efficiency.
When the fabrication work was completed and had passed inspection from a USN-approved CWI, we moved to the application of the coatings. Curtin Maritime erected a scaffold structure around the newly built ramp and shrink-wrapped it with built-in negative pressure systems to ensure full containment before our subcontractors began to sandblast and paint the ramp. Once the paint job was accepted by the navy, the ramp was loaded onto the DB Salta Verde and the Marine Transportation team towed her down to the Navy's Point Loma submarine shipyard to install the ramp on the dry dock. The installation was performed on June 24th, a mere 6 weeks after the steel plate was delivered.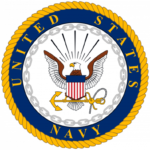 Fabrication & Installation
Brendan Raasch
2022-06-07T10:27:58-07:00
Ocean & Harbor Tug: Length: 85' Beam: 24'
Brendan Raasch
2022-11-22T13:17:47-08:00
Crane Barge: Length: 185' Beam: 50'