Safety through Efficiency, Integrity, and Innovation
Efficiency+Innovation+Integrity=Safety
Curtin Maritime places the highest priority on individual safety, security, customer satisfaction, and environmental stewardship. The objective of our Safety Management System is to go beyond policies and compliance: we are committed to promoting a safety culture that is palpable to all who work with us.
The Safety Management System used by Curtin Maritime is a compilation of the policies and procedures that the Company has developed to comply with the requirements of the International Safety Management (ISM) Code, American Waterways Operators Responsible Carrier Program (RCP), USCG Subchapter M, OSHA, USACE, and additional project/customer specific needs.
At Curtin Maritime, there is a visible leadership commitment at all levels of the organization. All employees strive for excellence through efficient work habits and skillful performance; with a combination of well-planned processes, smart priorities, and agile problem-solving, our safe work plans are proficiently implemented.
Our entire team works cohesively to ensure safety at sea and ashore: there is meaningful employee involvement and abundant financial investment in resources to continuously improving our safe working environment.
Our certifications include:
• ABS ISM Certified
• Member of AWO RCP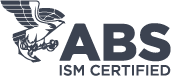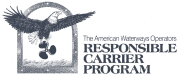 Dylan Norfleet
HSE Director, Designated Person Ashore
Curtin Maritime, Corp. is committed to promoting a culture of safety within our company and providing safe working conditions to both our employees and customers.